Downtown Construction Projects
The city of Shelby, Ohio is undergoing a series of construction projects in the downtown area.
This page serves as a resource to gather the latest information about project timelines, what work will be completed, detours in the area, and more.
Streetscape Project
STAGE 1: In-Progress
Start: April 11, 2022
Estimated Completion: Mid June
60 Days
TRAVEL IMPACTS
Main Street will be reduced to one lane at the SR 61/Gamble St intersection
Travel on SR 61/Gamble St through the Main St intersection will be closed with detour signs provided
LOCAL BUSINESSES
Business remain OPEN and ready to serve you during this construction period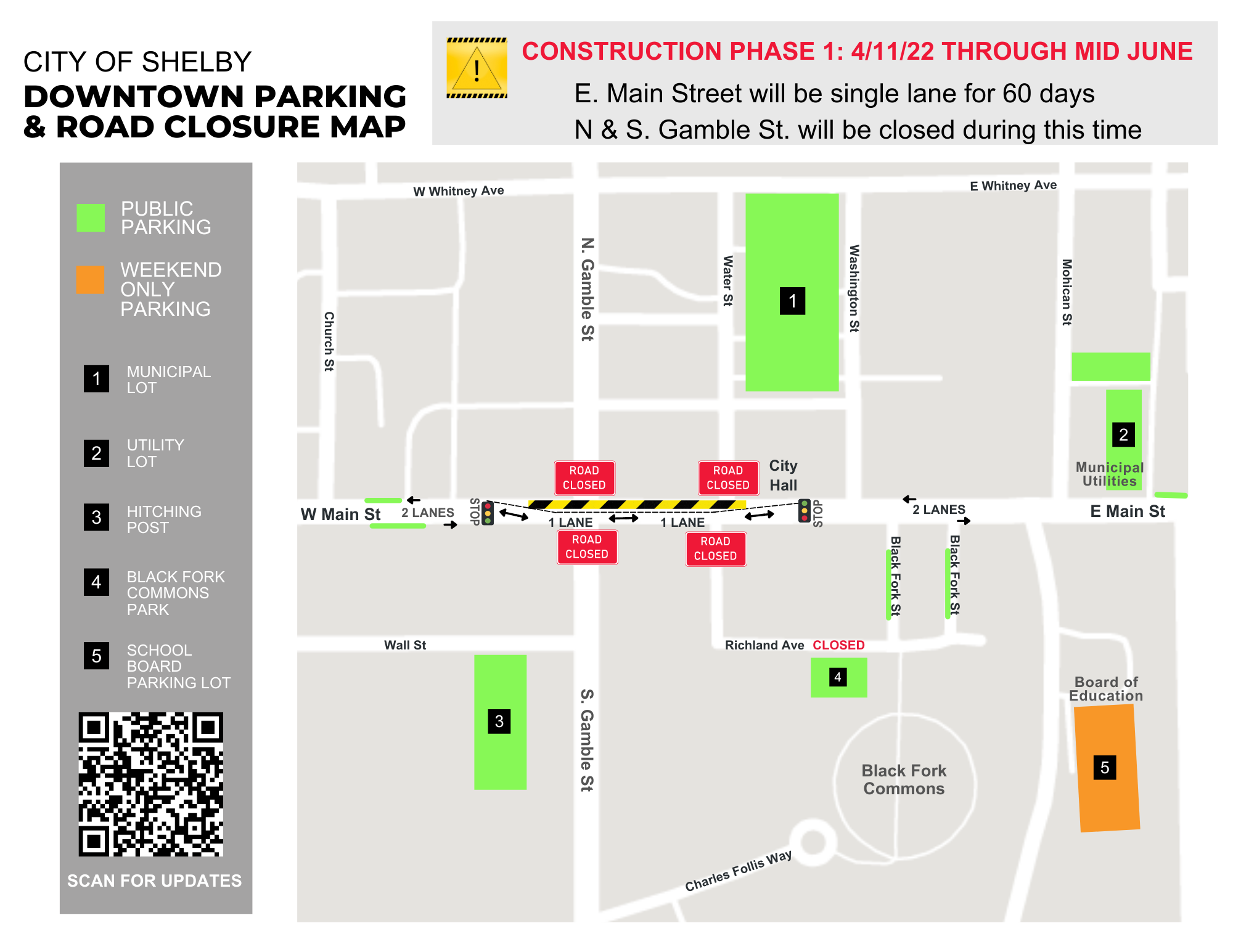 CONSTRUCTION MAP:
ROAD CLOSURES, TRAFFIC FLOW & PARKING
Click on the map to view larger. The road closure and traffic flow map will inform you of changes throughout our downtown intersections and guide you to available parking within walking distance. This map will be consistently updated to help keep residents and businesses informed.